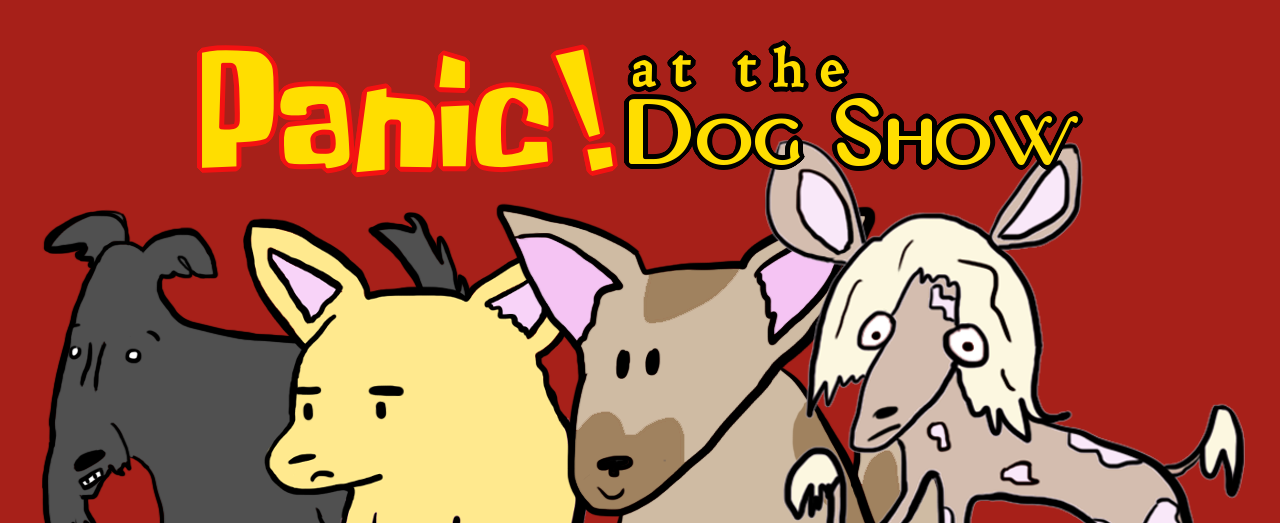 Panic! at the Dog Show
Demo of Panic! at the Dog Show now available!
---
Panic! at the Dog Show by Rose Morris

In Panic! at the Dog Show, Elyse and her chihuahua Francis are entering the largest dog show in Kansas. The dog show is full of interesting characters - and all the dogs talk! But, something is awry.
Will you be able to get a top spot at your first dog show, or will something go wrong?
Download the Demo at https://moosader.itch.io/dog-show and please make sure to leave a comment to let Rose know what you thought!

---
Moosader

The Moosader 2018 interns have been working very hard during our weekly meetings, each of them building their own visual novel. They choose the story, the style, and the implementation, and I help them by teaching them to code with RenPy, working on artwork, and otherwise giving guidance. We all have day jobs, but the great work done so far on these games just shows how much you can do by keeping at it, working at least once a week or maybe more.
Get Panic! at the Dog Show