Flipside Fairytales: Sleeping Beauty
Time to work on it again?
---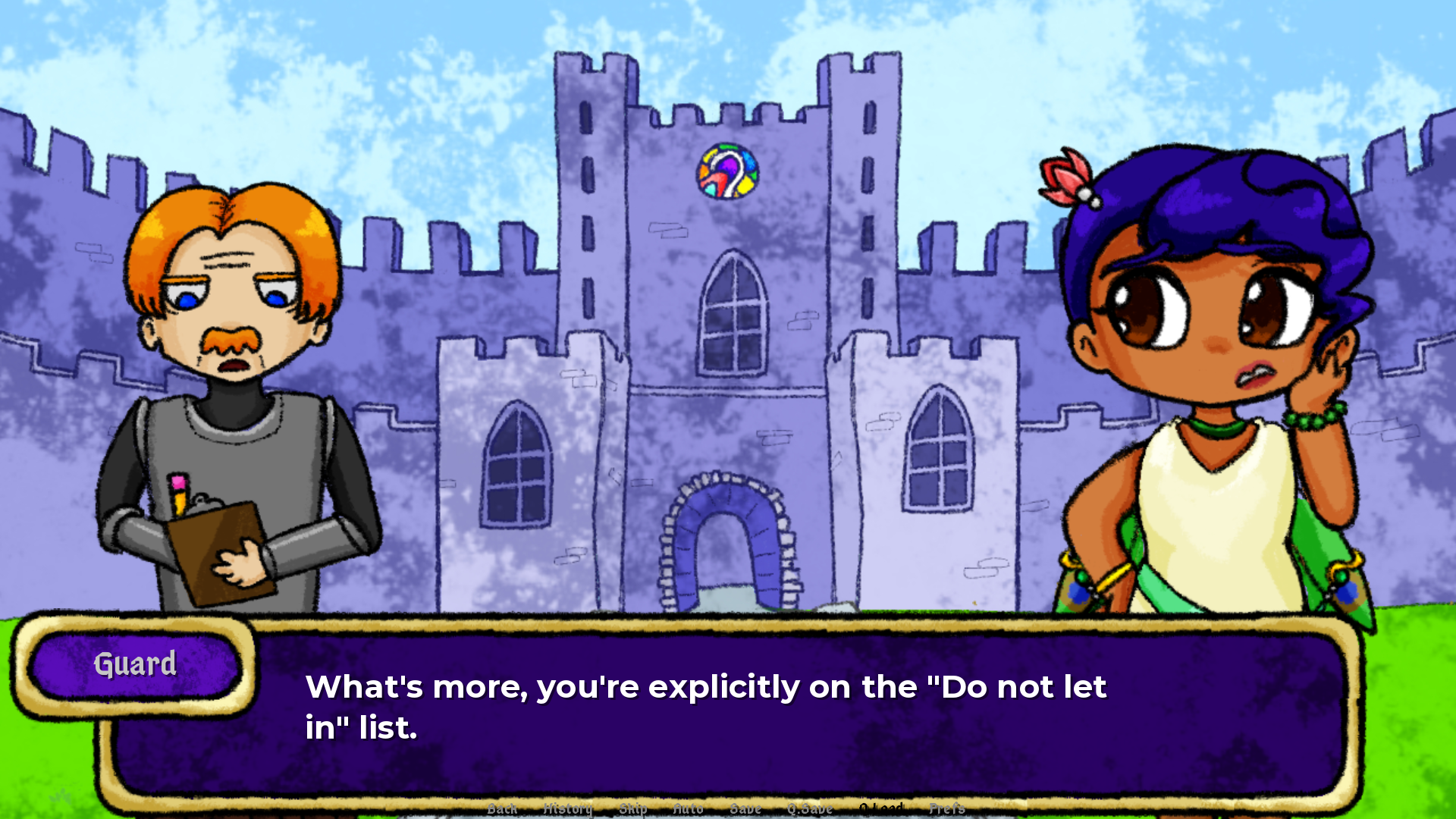 No new updates yet, but I'm thinking of reviving this project to keep working on. I haven't felt like doing much programming lately, so I was letting myself just take it easy during this whole crisis thing, but not having a project to work on seems to be bad for my emotional health. I've been such a nervous wreck the past few weeks. I really need to channel this anxiety and nervous energy into SOMETHING.
And, I have fond memories of working on all the silly weird art for my cousin's game, Flipside Fairytales: The Little Mermaid. I miss doing game art. I still don't feel that much inspiration for any given story or setting, I'm still feeling burnt out, but I have a lot of THIS game done, so maybe I'll just do incremental cleanups and script updates and all that until it's to some more "done"ish point.
Right now I'm thinking of maybe cleaning up the second chapter and having some friends try it out and let me know what they think. I have most of the game's core script written, with the final chapter stuff kind of a mess of notes and placeholders.
One of the other challenges with reviving this game is RenPy versions. The latest version of RenPy changed a lot of how the UI works, so I might download an older version of RenPy to keep working on this with... or I'll try to move everything into the new version and have to redo all my UI customizations. But, we'll see.
I have the repository for the game here: https://gitlab.com/RachelWilShaSingh/flipside-fairytales-sleeping-beauty since I try to make any paused/abandoned projects public instead of letting them die in a private repository somewhere. I don't mind having the project be open source, it will just motivate me to keep the code cleaner. :)
Get Flipside Fairytales: Sleeping Beauty