Rachel's Láadan Reader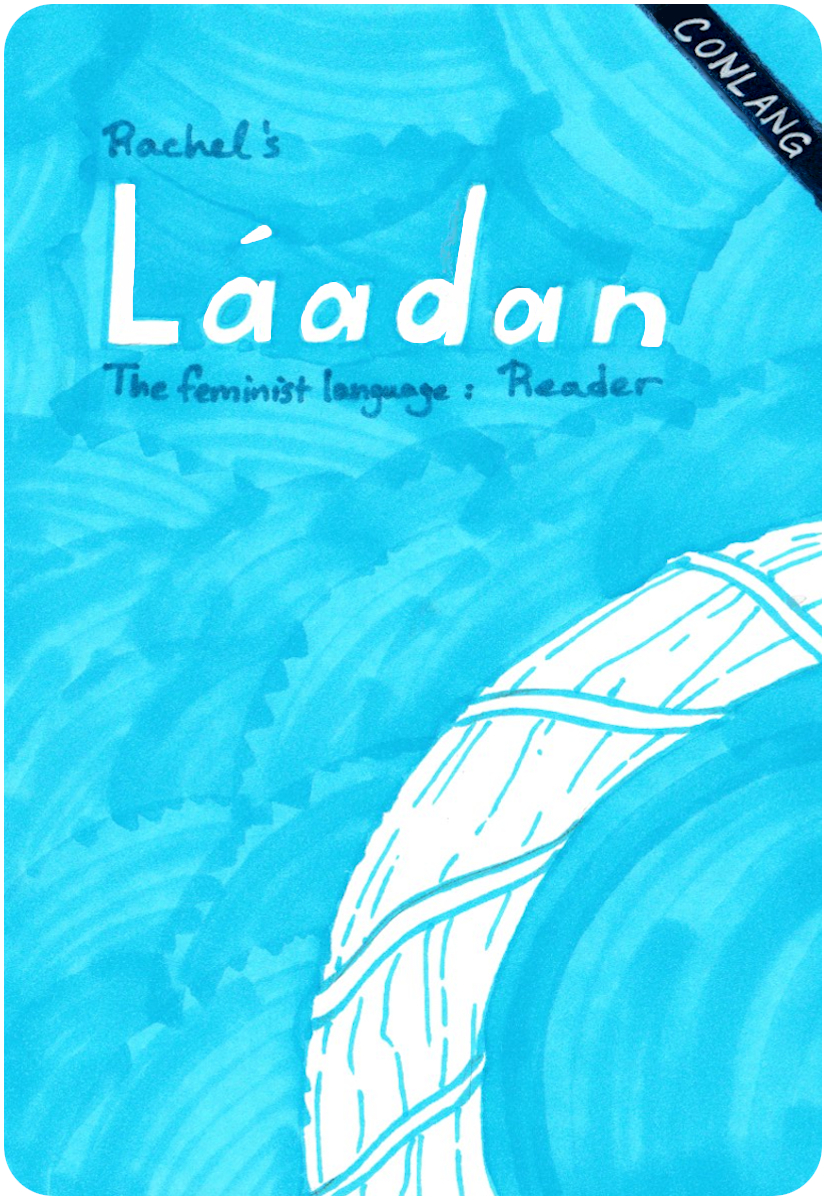 Rachel's Láadan Reader is a zine for Láadan language learners and enthusiasts. It has little comics, articles, and resources in it. You can read it digitally or download the printable version (coming soon!) and assemble it yourself.
Any additional "issues" of this will be uploaded to this page.
If you'd like me to make a shiny printed copy, please email me at Rachel@Moosader.com , I will make a shiny copy for the cost of supplies (making copies) and shipping (if that even costs anything for this?)


This work is licensed under a
Creative Commons Attribution 4.0 International License.
Download
Click download now to get access to the following files:
(Read) Rachel's Láadan Reader 1
4 MB
(Print) Rachel's Láadan Reader 1
5 MB