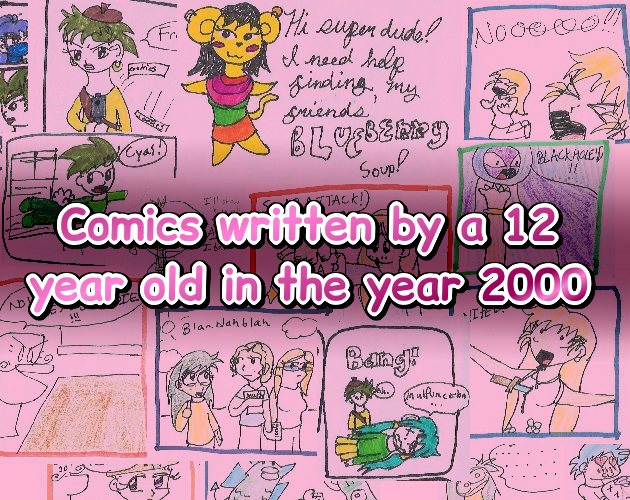 Comics written by a 12-year-old
Remember that more innocent time of life when you just had so much free time, so little self-awareness, and what seemed like limitless creativity?
That's what these comics are - short little comics about random topics, usually with hard-to-follow storylines, bad art, and for some reason everyone has a Japanese name (hint: it was because I was really into anime when I was 12.)
I've scanned these old comics for archival reasons, but also sometimes it's just inspiring to see a child's work and how uninhibited they can be.
Download
Click download now to get access to the following files:
Keikan the Policeman #1
269 kB
Keikan the Policeman #3
341 kB
Keikan the Policeman #4
304 kB
Keikan the Policeman #5
258 kB
Keikan and the Little Brat #1
281 kB
Keikan and the Little Brat #2
301 kB
Keikan and the Little Brat #3
213 kB
Keikan and the Little Brat #4
261 kB
Keikan and the Little Brat #5
221 kB
Keikan and the Little Brat #6
248 kB
Keikan and the Little Brat #7
275 kB
Staring Contest #1
200 kB